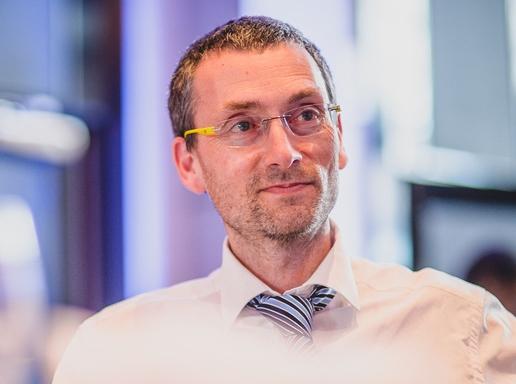 Dr Paul Upham is Research Fellow at the Sussex Energy Group, Science Policy Research Unit (SPRU), University of Sussex, and an Affiliate of the Centre for Integrated Energy Research (CIER) at the University of Leeds. At CIER, Paul advises on the social science of steel decarbonisation: https://www.creds.ac.uk/decarbonisation-of-steel-industry/. At SPRU, he is involved in the social science of industrial cluster decarbonisation as part of the UK Industrial Decarbonisation Research and Innovation Centre (https://idric.org/). Previously, Paul held the Chair for Human Behaviour and Sustainable Development at Leuphana University, was University Senior Research Fellow in the Sustainability Research Institute at the University of Leeds  and Senior Research Fellow in Tyndall Centre Manchester and Manchester Business School. He works on the social processes involved in energy transitions, at individual, organisation and system levels.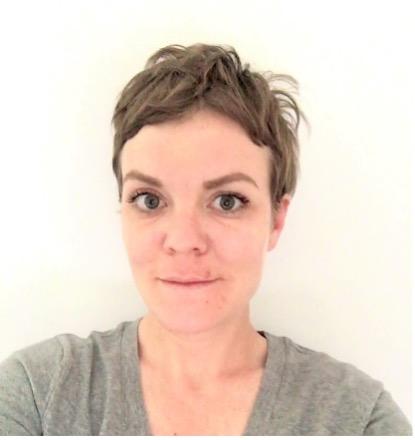 Piera Patrizio is a research associate at the Center For Environmental Policy (CEP) at Imperial College,  under the CO2RE Hub project framework. Her current work focuses on connecting insights from energy modelingwith social science and climate policy . Her research interests include the assessment of socio-economic benefits of energy systems decarbonization and the exploration of approaches that can foster the integration of knowledge across disciplines. Prior to joining CEP, Piera worked at the Internation al Institute for Applied System Analysis (IIASA), where she studied the interlinkages between the technical, economic and social dimensions of low carbon technology . Over the past 4 years, Piera has been conducting case studies on the potential development of Carbon Dioxide Removal (CDR) technologies in various geographic regions using geo-spatial tools and techno-engineering models. Since her PhD (completed in 2016), Piera has published 18 journal papers and 4 book chapters. She is Editorial Board Member of Negative Emission Technologies part of the journal Frontiers in Climate, and member of the advisor board for iScience (CellPress).
Senior Science Officer – Future Earth
Mariela is a Science Officer at the Future Earth Global Hub in Paris, where she leads projects which promote responsible science, research and innovation through global networks. She has a long experience in sustainable development, having also worked at UNESCO – Intergovernmental Hydrological Programme and at Global Water Partnership – Mediterranean mainly on projects regarding the management of local and transboundary water resources in the Mediterranean and the Balkans. Her personal interest lies in bringing together scientists, policy makers, civil society and the private sector in order to tackle environmental and governance issues towards a better future earth. She holds a diploma in chemical engineering from the National Technical University of Athens and an MSc in Environmental Engineering & Business Management from Imperial College, London.
Full professor in economic geography, associate dean of the Faculty – EM Normandie Business School
Sébastien Bourdin is a Professor in economic geography. He joined EM Normandie 2012. He has a PhD in geography from the Université de Rouen-Normandie, awarded in 2012. His thesis is on economic and regional development, and the evaluation of public policies. His research interests are the effectiveness of cohesion policy, economic integration in the European Union and the circular economy. His main research interests are the European Union with a specific interest in the countries of central and eastern Europe and France.
Ruth Mourik's aim is to contribute to a just, inclusive and more sustainable world. A world where end-users are more (and more upfront) involved in decisions that impact their lives and where lessons learnt are shared so that upscaling of good practices takes place more effec- tively. Transitions Ruth works on include energy and the circular economy and she focuses on issues such as learning, open innovation, co-creation, multiple value creation, new busi- ness models, changing behaviour, practices and lifestyles, and societal engagement.
In 2010 Ruth founded DuneWorks (www.duneworks.nl). Duneworks is private research 'for benefit' organisation specialised in the societal aspects of transitions towards an inclusive and sustainable climate. Ruth has Masters in Anthropology, Sociology, and Society and Technol- ogy Studies (STS), and holds a PhD in systemic technological and societal transition pro- cesses. Previous employers include Maastricht University, Eindhoven Technical University and the Energy research Centre of the Netherlands (ECN).
Paula Bögel's research focuses on understanding human behaviour in sustainability transitions, especially socio-ecological energy transitions. As a transformation scientist, she researches how our ideas about positive and sustainable ways of living can become reality – in cities, regional areas, organizations and in our own homes. She is actively contributing toward this new reality through transdisciplinary and transformative research projects and her work as a qualified business psychologist and coach.
Dr Paula Maria Bögel works as a Professor of Transition Management at the University of Vechta. Previously, she worked as a senior researcher at Karlsruhe Institute of Technology (KIT), where she was part of the research group "Sustainability and Social Transformation" at the Institute for Technology Assessment and Systems Analysis (ITAS). She has also worked as a senior researcher at the Royal Institute of Technology (KTH) in Stockholm and as a Postdoc at the Chair for Human Behaviour & Sustainable Development at Leuphana University of Lüneburg.