Position: Associate Senior Research Fellow
Organisation: CEPS

Felice Simonelli is an Associate Senior Research Fellow at CEPS. Since 2009 Felice Simonelli has been providing research and advisory services to public institutions, trade associations, and companies. His research and consultancy activities focus on better regulation, digital economy, industrial competitiveness, research and innovation, energy and energy-intensive industries. Felice has managed large research projects on better regulation and analysis of public policies for the European Commission and the European Parliament, including impact assessments and ex post evaluation of EU legislation. He has extensive experience in data collection and analysis across EU countries, including conducting interviews and surveys and arranging stakeholder consultations on behalf of the European Commission. In 2012 he was a visiting Ph.D. student at The Buchmann Faculty of Law (Tel Aviv University) and in 2011 he was a visiting researcher at Berkeley Law (University of California). He holds a Ph.D. in Law and Economics from LUISS University, an LL.M. cum laude in Law and Economics from Erasmus University of Rotterdam and from Ghent University, a two-year M.Sc. cum laude in Law and Economics and a Bachelor cum laude in Economics and Business from LUISS. He has published several papers on peer reviewed journals. He is a native Italian speaker and fluent in English.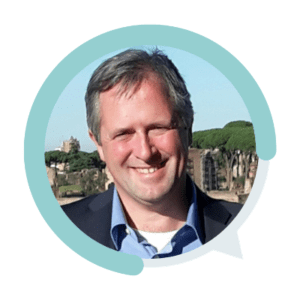 Position: Head of Working Group Innovative Solid Biofuels
Organisation: IEA Bioenergy Technology Collaboration Program

Position: Head of Department "EU and International Cooperation"
Organisation: FNR

Studied agricultural sciences with a specialisation in agricultural economics at University of Göttingen (Germany). Work at the Federal Research Centre for Agriculture in Braunschweig, Germany (now Thünen), German Federal Ministry of Agriculture (BMEL), European Commission DG Research and since 1997 at Fachagentur Nachwachsende Rohstoffe e.V. (Agency for Renewable Resources, FNR). Represents Germany in IEA Bioenergy and IEA AMF. Actively involved in supporting the European Technology and Innovation Platform Bioenergy (ETIP Bioenergy, formerly EBTP) since 2006.