Innovation Project Officer
Konstantinos Kollias joined European Aluminium in January 2021 as Innovation Project Officer. He is actively involved in EU Horizon 2020 funded projects dealing with sustainable solutions for the aluminium value chain. He holds a B.Sc. and an M.Sc. in Earth Sciences from National and Kapodistrian University of Athens and a Ph.D. in Environmental Engineering from National Technical University of Athens, Greece.
Since Oct 2017, I hold the position of the Environment & Resources Manager at CEMBUREAU dealing with the regulatory framework related to the air emissions, use of waste and biodiversity conservation in the European cement sector.
From 2002 up to 2016, I used to work in Halyps Cement plant – former Italcementi group and now HeidelbergCement group – in Athens, in the departments of Environmental management, Quality assurance and Production control, which has enabled me to establish a profound understanding of the cement manufacturing process.
Studied chemical engineering in the University of Patras, Greece.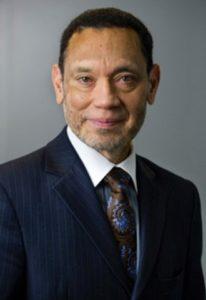 After a career in the chemicals industry, Nelo Emerencia established himself as an independent consultant in the chemical, biochemical and education fields. Since April 2015 he fulfils the responsibilities of Director Programming for the Bio-based Industries Consortium (BIC). In this role, he coordinates and writes the long-, medium-, and short-term Vision, Strategic Research and Innovation Agenda, and the Annual Work Programmes for BIC and its partnership with the European Commission. His portfolio also includes the interaction with educational institutions regarding skills and competencies for the bio-based industry in Europe.
Nelo studied Chemical Engineering at Delft University of Technology in the Netherlands. 
I studied applied physics at the Technical University Darmstadt, Germany, and worked since 1984 as a scientist at Oeko-Institut, heading the Energy & Climate Division in Darmstadt until 2010. After that, I focused on international activities and projects concerning sustainable biomass. In 2012, I co-founded IINAS and work there as Scientific Director.
Since January 2019, I am Task Leader of IEA Bioenergy Task 40 (Deployment of biobased value chains), Co-Leader of IEA Bioenergy Task 45 (Climate and Sustainability Effects of Bioenergy within the broader Bioeconomy), and contribute to the Global Bioenergy Partnership by leading its Task Force of Sustainability's Environment Subgroup.
In 2013 I have joined AkzoNobel (today Nobian) as energy technologist. I am involved in various energy related development projects, as well as optimization and flexibility of the energy systems in energy intensive industry. I studied mechanical and thermal engineering in Mechanical Engineering Faculty of Belgrade University. I have worked on Energy technology department of University Twente in PhD research project on advanced waste combustion technique.
I hold a degree in Process Engineering from Vienna University of Technology, and I am employed with BEST – Bioenergy and Sustainable Technologies, leading the Unit Biofuels. I provide research, consulting and information exchange on biofuels production and use, policies and implementation, and the wider bioenergy field. The probably best-known piece of work is the worldwide overview on 2nd generation biofuels demonstration facilities that I maintain for IEA Bioenergy Task 39.
I am active in several R&D networks, such as the Advanced Motor Fuels TCP, where I manage the secretariat, the Bioenergy TCP, where I represent Austria both in the Executive Committee as well as in Task 39 on Liquid Biofuels and serve as ExCo Vice-chair, and the ETIP Bioenergy, where I lead the Working Group on Conversion Technologies.
Climate and Energy Director, Cerame-Unie
Magdalena Vallebona joined Cerame-Unie in May 2015 as a Climate and Energy Manager. Magdalena is in charge of the climate and energy dossiers as well as the Tiles & Bricks sector. She gained experience in the EU climate and energy legislation working as a Parliamentary Assistant in the European Parliament in 2009-2014. She holds a post-graduate degree in European Politics from the Polish Academy of Science, Political Studies Institute and a Masters' degree in the EU International Relations and Diplomacy at the College of Europe in Bruges (Belgium) and a Masters' degree in the Economic International Relations from the Warsaw School of Economics (Poland).