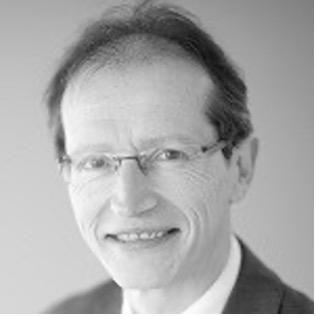 Senior Consultant Innovation & LCA – Head of Innovation Hub
Christian Leroy joined European Aluminium in January 2014 as Consultant in charge of Innovation and Life Cycle Assessment. Previously, as full-time employee of European Aluminium since 1999, he was in charge of various functions covering education, technology and environmental fields. He holds a Ph.D. and Master degree in Process Engineering from "Université Catholique de Louvain" in Belgium.
Christian is now the Head of theInnovation Hub which is the European aluminium industry's vehicle to develop joint innovation projects to support its Vision 2025. This collaborative platform aims to trigger research projects that target important identified technology and raw materials challenges. The Innovation Hub aims at matching more effectively the priorities of the European Aluminium Industry with the EU innovation agenda and funding programme, especially within "Horizon 2020" & the new "Horizon Europe" programme. For such purpose, the European aluminium industry is engaged in 3 key Public Private Partnerships (PPPs): Processes4 Planet(previously SPIRE), Made in Europe(previously "Factories of the Future") and Built4People (previously "Energy-efficient Buildings"). Currently, the innovation Hub is supported by a team of 4 people involved in 9 collaborative projects, 6 of them being Horizon 2020 projects.
Nick Keramidas is EU & Regulatory Affairs Director at MYTILINEOS SA, a leading company in the sectors of metallurgy, EPC, power generation & retail and gas trading. Nick has been responsible for the company's operations in Brussels, including lobbying for the company's interests in the energy and metallurgy sectors before the EU Institutions. Among other tasks in Brussels, Nick currently Chairs the Energy & Climate Change Committee at Eurometaux, the Public Affairs & Communications Committee at European Aluminium and co-chairs the Energy Policy Working Group at COGEN Europe. Since 2018, he also undertook the Regulatory department of the company, handling the interaction of MYTILINEOS with national regulatory authorities and institutions, with regards to energy and industry matters.
Prior to his engagement at MYTILINEOS in 2010, Nick held the position of Special Advisor to the Greek Ministry of Development, with a focus on energy, competition and public procurement. He has also worked as Legal advisor to the Hellenic TSO in Electricity. Before that, he was an associate at a Brussels-based law firm and has also served as a stagiaire for the European Commission.
Nick holds an LLM in European & International Economic Law from the LMU München, and a Law Degree from the Athens Law School. He speaks English, Greek, German and French.
IEA Hydrogen TCP Technical Secretariat Coordinator and Project Manager at ARIEMA Energía y Medioambiente S.L. (Spanish SME specialized in hydrogen technologies).
Chemical Engineer and Energy Engineer with a Masters in Renewable Energies, Hydrogen Production and Fuel Cells. Marina has collaborated for several years as Technical Secretariat for the Spanish Hydrogen Association and the Spanish Technological Platform for Hydrogen, and since July 2020 she has been coordinating the Technical Secretariat of IEA Hydrogen TCP.
She regularly represents the Hydrogen TCP at international Conferences, Congresses and events as speaker, session chair, and booth staff. She is in constant contact with a network of 300+ hydrogen experts from around the world with the goal to solve the main challenges for hydrogen technologies through Tasks and collaboration with other initiatives.