Industrial Engineer, Manager of Process Innovation Division of Torrecid with experience leading worldwide projects in the chemical, ceramics and glass industries.  
Senior researcher working in innovation department of Torrecid.Background is Industrial Chemistry and  with experience in  diverse technologies like sol gel technologies, ceramic coatings con glass, metal and development of functional ink jet inks. Researcher and responsible for several national an international collaborative projects.
Enrique Arribalzaga Zarrabeitia is Energy Manager at ERCROS. He was born in Guernica in 1963. He is a Chemical Engineer from the Chemical Institute of Sarria, Industrial Engineer from the Ramón Llull University, and Master in Business Administration and Management from Esade. In 1988 he joined Aiscondel, S.A. as a systems technician in the corporate engineering department, later developing the role of project engineer. From 1993 to 2010 he was head of projects at Aragoneas Industrias y Energia, S.A. Since 2010, he has held the position of Energy Manager at ERCROS, S.A.
She is a Chemical Engineer and has a degree in Mathematics as well. She has developed her entire professional life in the Chemical Industry and for more than 25 years, in the Chemical Fertilizer Sector as a Chemical Process Engineer.
Since 2007, she is the Technical Director of Fertiberia, S.A., a Spanish multinational in the Chemical Fertilizer Sector.
She has participated and directed numerous chemical plant projects in Spain, Portugal, Algeria, France and Asian countries.
She has published numerous publications and owns several patents, such as novel processes for the production of Ammonium Nitrate, Ammonium Nitrosulfate, thermal salts, etc.
She represents Fertiberia in international forums such as Fertilizers Europe and the International Fertilizers Association.
Lucia Roca has been linked to renewable energy for more than 20 years, having worked on Wind, Biofuels, Biomass both on technical assignements and on finacial ones.
She has a wide experience in  addressing decarbonisation of industries (mainly with biomass boilers) and finding solutions for the customers. Lucia led the application for a LIFe grant of the Project LIFE CO2INTBIO that captures CO2 from a biomass power plant and reuses it.www.lifeco2intbio.eu 
Currently Lucia has a position of Sales and Business Development in Perceptual Robotics that develops solutions for Wind Blade inspections with automated drones and artificial intelligence.
Organisation: Perceptual Robotics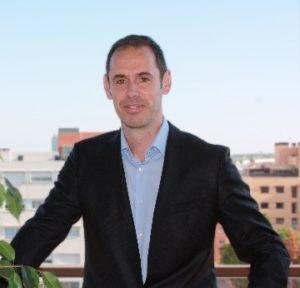 Senior Innovation Manager Biomass Department
National Renewable Energy Center (CENER), Spain.
PhD chemistry with confirmed experience in innovation research activity in the sector of chemical process-conversion of biomass. Applying knowledge and obtaining new know-how in chemical process through to the improvement regarding to techno-economical viability of several examples in success technologies based on chemical process of biomass conversion. Vicente Lopez's aim to improve the environmental circular economy turning different waste into strategic commodities. 
Among his different responsibilities Vicente develops the strategy of intelligent property and detection of new opportunities in the field of bioeconomy and energy transition, in direct contact with customers, stakeholders and technologists experts.
In 2009 Vicente founded the spin-off company Nanoinnova, a specialized nanotechnology company focus on the commercialization of new nanomaterials based on carbon.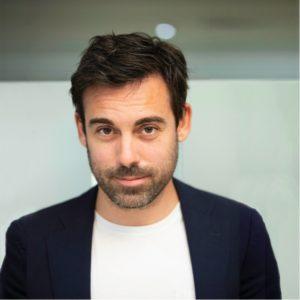 More than 12 years of experience as technical director and project manager at Sugimat endorse my commitment and dedication to renewable energy, sustainability and the environment. Innovation and professionalism have allowed me to develop a broad professional career backed by a long portfolio of satisfied customers and suppliers.
Position: Head of Biofuels and Biochemicals Unit
Raquel Iglesias Esteban currently works at CIEMAT (Centro de Investigaciones Energéticas, Medioambientales y Tecnológicas). Raquel does research in Lignocelullosic biomass fractionation, Enzymatic hydrolysis and fermentation. Current projects: Bioenergy retrofits for Europe's industry. (BIOFIT); H2020-LC-SC3-2018-2019-2020. https://www.biofit-h2020.eu/ – Demonstration of an integrated innovative biorefinery for the transformation of Municipal Solid Waste (MSW) into new BioBased products (URBIOFIN); https://www.bbi-europe.eu/projects/urbiofin – Valorization of urban WASTE to new generation of BIOethanol (WASTE2BIO); EERA-Net Plus "BESTF3, Bioenergy demonstrations of the European Industrial Bioenergy Initiative. https://www.waste2bio.co
Manuel is an Electrical Engineer and has a Master's Degree in Energy Eco-efficiency and Energy Markets from CIRCE. He has more than 25 years of experience at Verallia, a leading multinational company in the hollow glass (container) sector in Europe. Within the company he has had various responsibilities, from Maintenance Manager to Project Director. He is currently Responsible for the Energy and Utilities area at the Verallia Iberia level.